Intel NUCs for Development
Intel NUCs for Development
Intel has been creating these little machines called NUC, Next Unit of Computing, for more than a few years. I purchased my first one last year, the NUC7PJYH, which has the quad-core Pentium Silver. I built it out with 2x4GB 2400Mhz RAM and a 256GB Samsung 850 EVO only running various flavors of Linux. This little machine has been a dream, the small size combined with the rock solid support for Intel products in the Linux kernel has made it a pleasure to use to perform work. It has HDMI 2.0 and can drive my LG 34in Ultrawide 3840 x 1440 without any issue, all ports are USB 3.0, and a Thunderbolt port. It's also very quiet and doesn't produce any noise. I plan to take the NUC7PJYH and install a server Linux distro. I will configure it to be a TeamCity server as I want to be able to perform my own local builds. I will post back on that once I get completed.
However, I have decided to step up my game and start producing video content which is going to require more RAM and a little more processing power than the NUC7PJYH can muster. I wanted a small form factor, and I was considering an ITX build or the ASRock DeskMini A300. With either of those, I would have gone with the Ryzen 5 2400G. After some consideration, I decided that the NUC was a great size and that is what I wanted. After looking around I decided to go with the NUC8i5BEK, the 8th gen Core i5 is a 4 core, 8 thread processor that has the Intel Iris Plus 655 graphics which would be equivalent to the Ryzen 5 2400G. I decided to go a little crazy, so I picked up 2x16GB RAM 2400Mhz RAM along with a 256GB M.2 NVMe drive. I have been using it a week, and I have to say that it is everything that I wanted, it has more speed and power than I could have thought in such a small package. I am running Xubuntu 19.04 as my OS. Overall, I would highly recommend anyone wanting a small form factor machine to consider the Intel NUC line up.
Here are pics of my original NUC next to an NES classic.
All the new parts for the build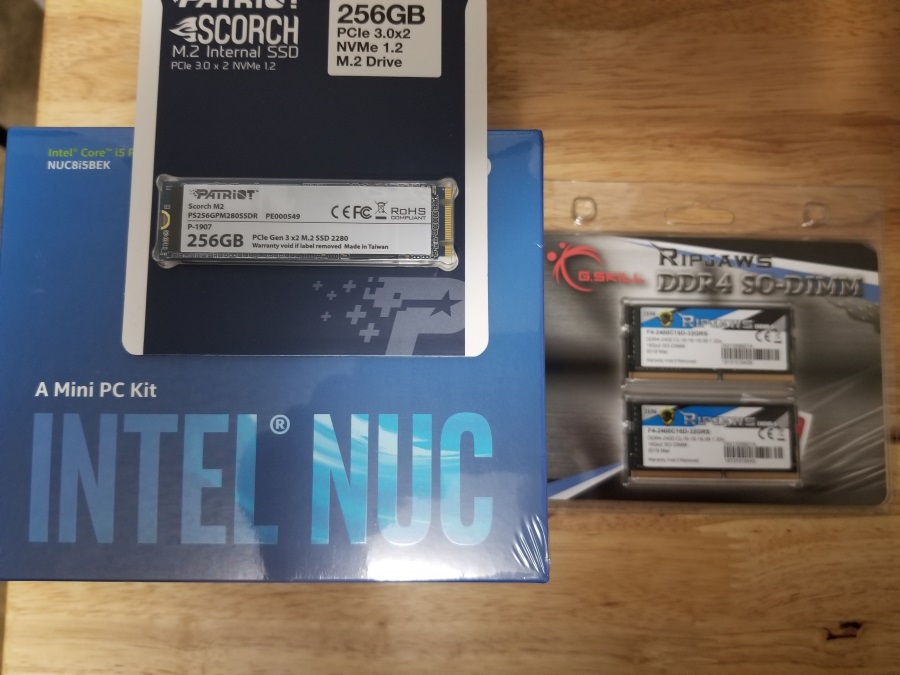 Start of the build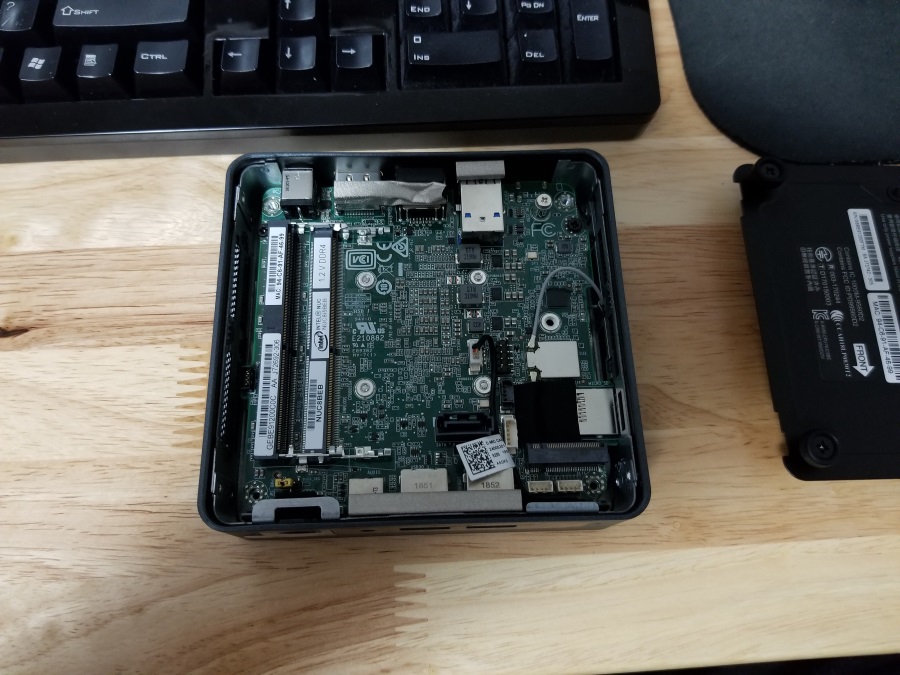 Adding the RAM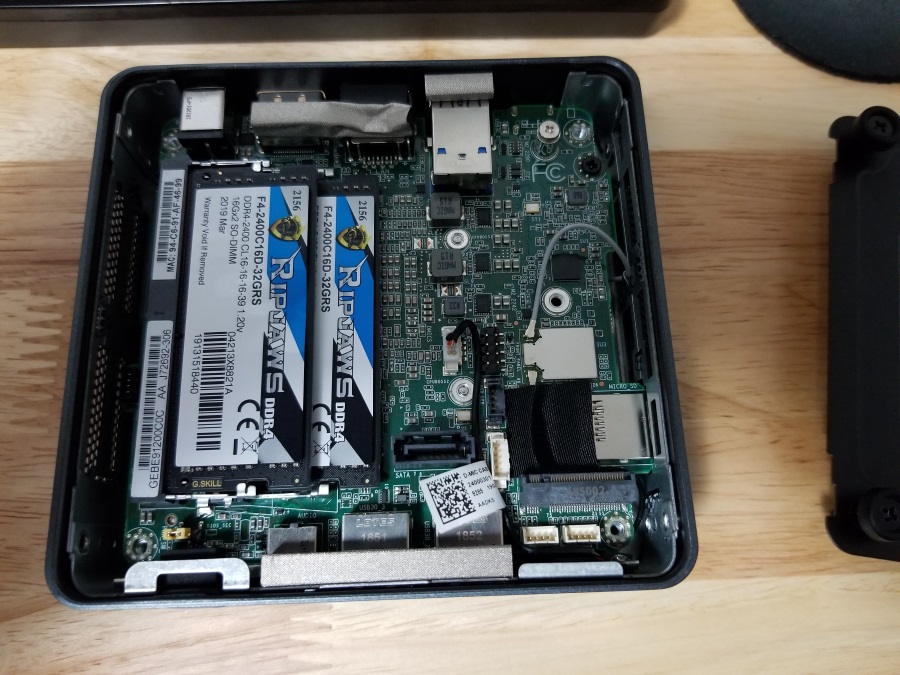 Add the NVMe drive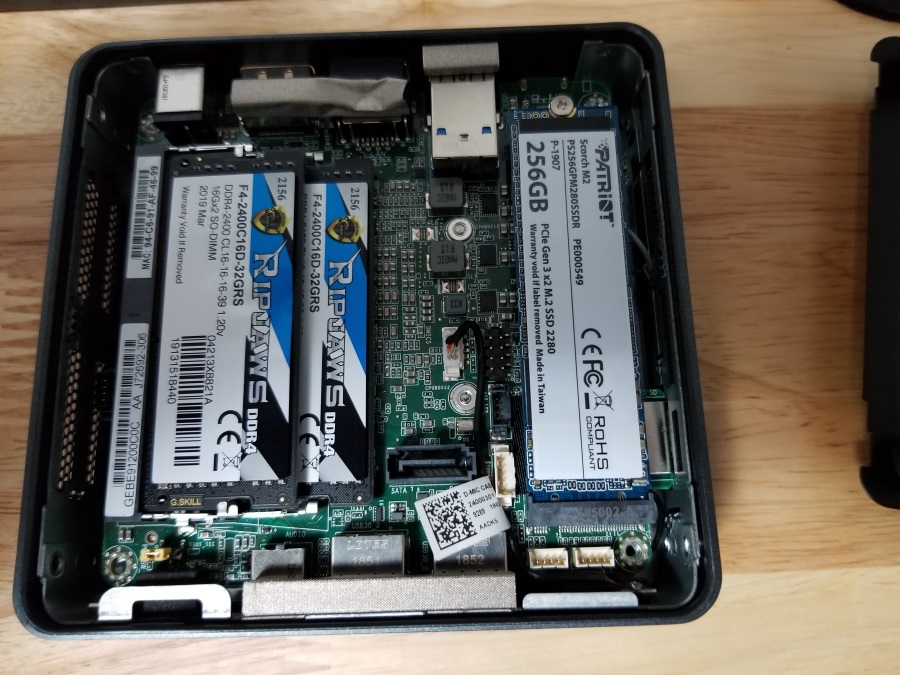 Old NUC (taller one) next to the new NUC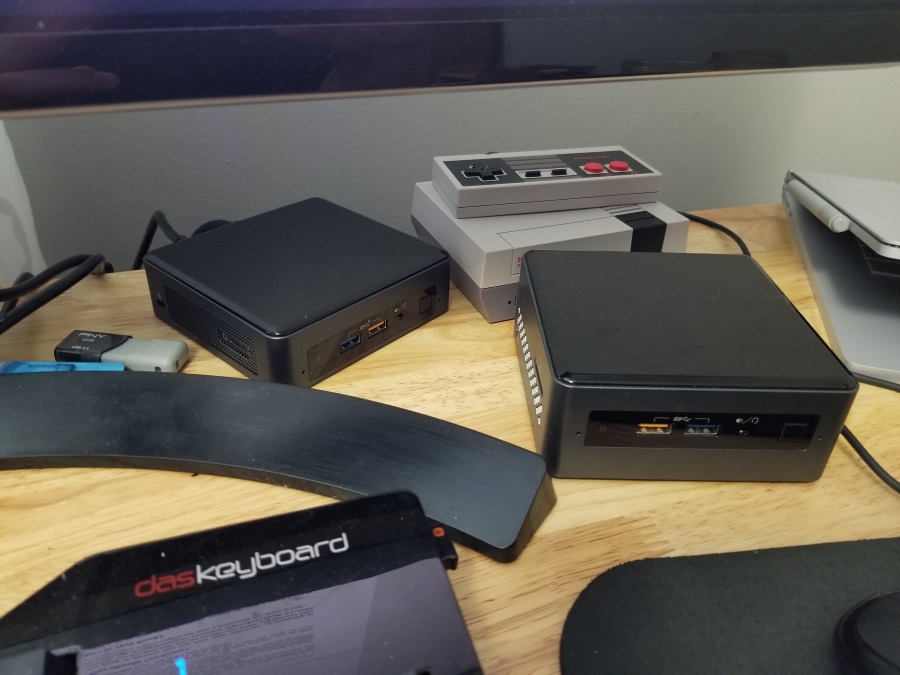 Thanks for reading,
Jamie
If you enjoy the content then consider buying me a coffee.